This is the landing page when you click into the "Custom Checkout Fields" section in settings. From this list you will see five columns.

Field Title

The name you have given this custom field when creating it.

Field Type

The type of field selected when creating the custom field, e.g. Date picker, Single line, multi-line.

Required

You can tick the box to make this field type compulsory/required, so that the customer must select an available option to continue purchasing.

Status

A green tick means that the custom field is active and displaying in the checkout.

Actions

You can sort the order in which these custom fields display in the checkout page, edit each one further or delete.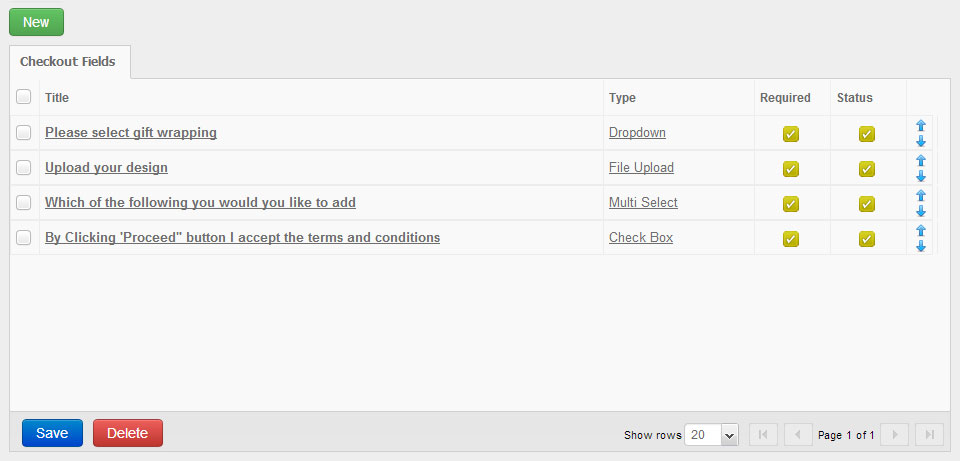 Checkout Fields Grid Page
Watch our tutorial movie:

For related articles: