The language section can be used to change any text the system automatically sets on your storefront and checkout process, e.g. standard buttons and titles. Change to another default language or simply to change the wording to something more suitable to your store in the same language.

Languages

Choose from existing language options from this drop down box. The values in the list below are there for you to enter your language of choice manually for each text.


Choose your default language from the grid below to edit the default language to your own custom language or texts.
Language Key

The language key is only an identity for a language field in your storefront. You do not need to use this key for anything.

Default Value :

This is the default text in the default language appearing in your storefront. This is the text you will be changing from the "Value" field to the right of each default value text.

Value

Enter the new text you wish to appear in replacement of the default value text. After saving, you can check if the text is appearing correctly by visiting the appropriate page on your storefront.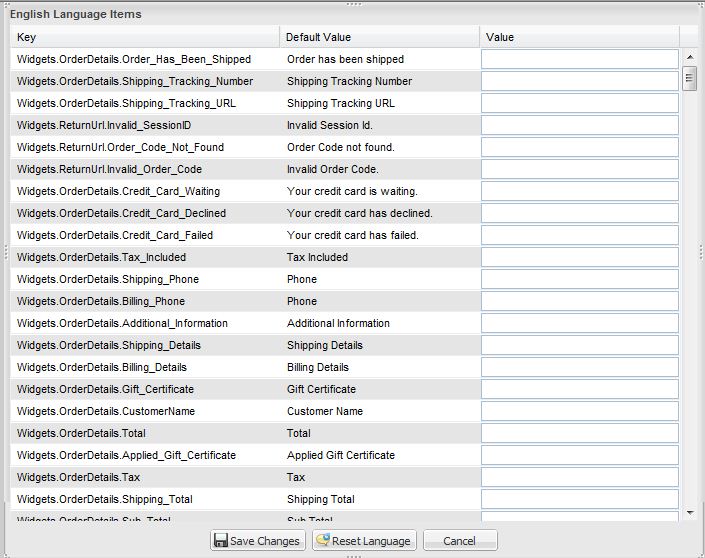 Language and Page Text
Watch our tutorial movie:

For related articles: