Simply go to Design > Themes, click on your live Theme then hover your mouse on the Menu widget. Click on "Edit this Widget" and the "Edit Custom Menu Content" window will appear.
Once you have that window, scroll down and on the Content area, select "Pages" on the drop down box. "Pages" will now be place on the list in the left side. Choose on "Menu Item" on the Right side, then click on "Add Item" button.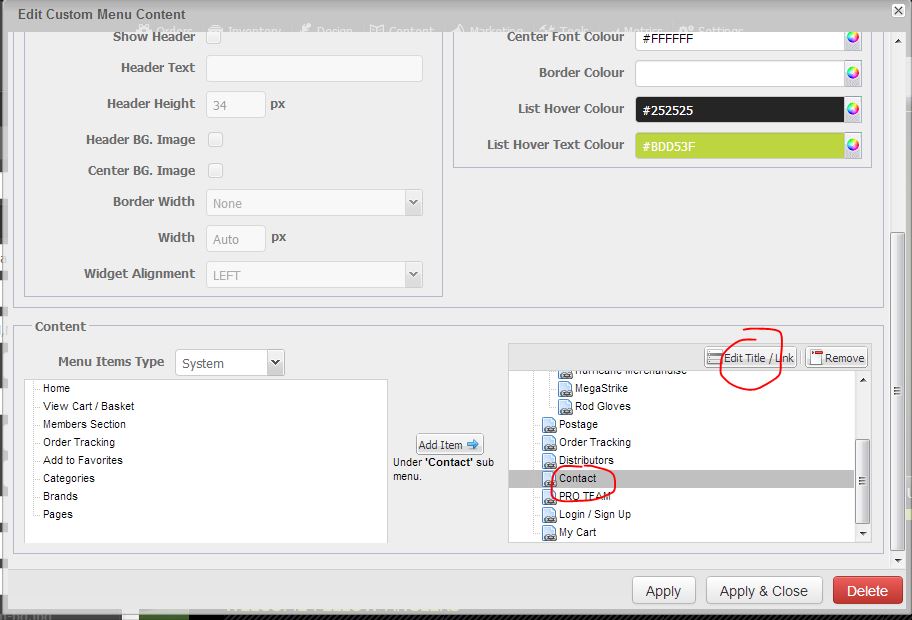 You will also have the option to Edit the link or the title/name of the page by choosing it on the right side, then clicking the "Edit Title/Link" button.