First you need to have a Google Merchant Center account, you can find the instruction on how to open one here.

Once you have your account open, you need to verify your website. To do this you will have to visit Google Webmaster Tools to add and verify your website. If you do not already have Google Webmaster Tools account, please make sure to use the same login email that is associated with the Merchant Center account for which you wish to verify the URL.

After your website URL is verified in Google Webmaster Tools, you will need to claim the website URL in Google Merchant Center. In order for us to associate your verified URL in Merchant Center, you will have to use the same login email for both your Merchant Center and Webmaster Tools accounts.

While more than one person can verify the same URL, Google Merchant Center requires that only one account holds the right to upload and publish product listings for this URL. For this reason, you need to claim your website URL in Google Merchant Center after you have verified it in Webmaster Tools. To claim your website URL:
Sign in to your Google Merchant Center account.

Click on the Settings link, then click General.

Under Website URL, enter your site's URL.

Click Claim this URL to claim the website.

Click Save Changes to confirm your changes. You should see "Verified and Claimed" displayed under your URL

To add your products, you will need to upload a data feed to your Google account. You can download it by opening your admin panel. Go to Tools -> Product Feeds.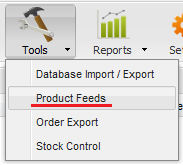 Click on the download link on the right hand side of either "GoogleBaseXLS" or "GoogleBaseTXT". You can also use the XML direct feed if you prefer to have this update automatically with Google. Click the "URL" link to get this address.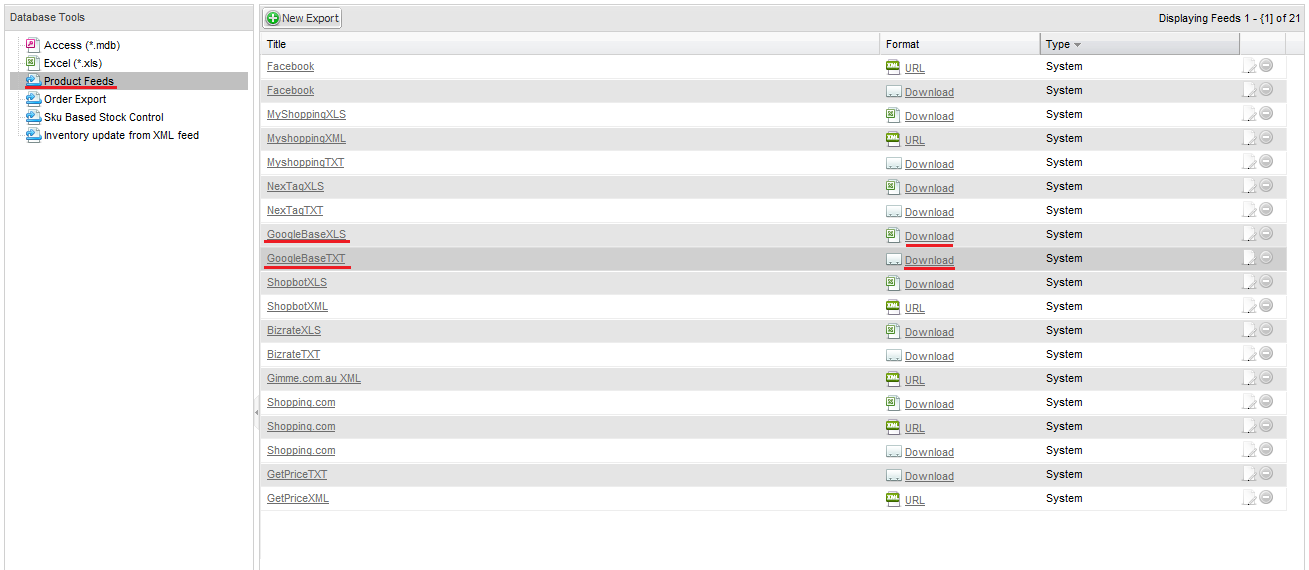 This will open a dialog, you can download it using the button on the bottom or select one of your shop domains. It will generate the download link automatically, copy it to configure an automatic product update.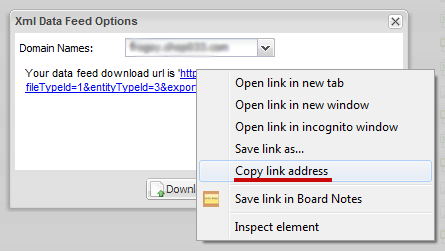 Google Categories

Google require that your product feed matches their categories. To achieve this you must first go to your categories edit page, found under your Inventory menu. For each of your existing categories, there's a drop down menu for selecting the Google category that it should match to. This simply means that your existing category name will be renamed to match Google's. Then all the products in this category will appear within Google's category on their shipping engine.

Regarding Shipping

Unfortunately you will need to add your shipping options manually to your Google Merchant Center account. The reason for this is that Google needs the shipping options to be product based, we deal with shipping basing on basket totals.