Choosing the right product(s) to sell online is not a simple case of identifying a market and placing everything related to it on an ecommerce store. So many stores are built from a desire to sell what they like online, however the correct approach should be exactly in reverse. It should be a strategic decision made up of the following points.
1. First identify a market need.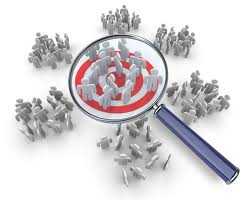 Just because you have a retail store selling shoes, it doesn't mean you should place your entire inventory in your online store. There might be 50 other competitors doing the exact same thing with 10 times the selection you can offer. Instead, try to identify what it is about your current inventory that sells best and why. E.g. you may find that children's school shoes are your best seller and customers always ask if they can buy online.
Some of the best businesses have been born by running with an identified need that a customer has mentioned in passing. Now that you have a niche and there's a clear need, how can you set yourself apart from your other remaining competitors.




2. Differentiation
Is it brands? Quality? Colours? What is it that you can offer that sets you apart from your competitors? Let's choose quality as our point of difference. This may once again limit the number of products you list online, e.g. only quality brands which are well respected and sought after, however this can seriously effect conversion rates from targeted customers. Another benefit is that you can more easily manage stock and staff levels.
Now you can build your
store reputation and branding
on one major and important point of difference. As long as you stick to this in the products you offer, the service you support it with and give a consistent message in all your marketing, then you have successfully lead your own niche market.
3. Margins
Finding a product with the right sale margins in extremely important. Too often do I hear
that merchants go out of business because other stores keep lowering their prices until you're left basically selling at cost. Don't compete on cost, sell smart. Try offering one product each month at cost price, then offer related products through the sale process to make up the difference. You may not make a huge amount of money but you've gained a new line of happy customers who might return again and tell their friends.
Choose a product that is well price managed by the distributor, they should have price rules such as not allowing to sell under wholesale, or only small discount margins for bulk purchases. If you see other online stores selling the product you want to at near cost, then rethink your strategy.
4. Shipping
The weight and size of a product can seriously impact the delivery cost to a customer. Be aware that if you want to sell Gym equipment you should first find a good shipping company, work out your costs and calculate if it's still viable. You may prefer to sell only gym accessories that are smaller and lighter. Having said that, if you do find a full proof way of delivering bulky goods, it's a great niche to control.
5. Fraud risk
Unfortunately the modern age of technology with its obvious advantages of reaching a worldwide audience in seconds, it also comes at a cost; fraud. Whilst there have always been scammers, the internet has made it far more easy and accessible to scam on a large scale with less risk of being caught.
Selling products to any and all countries severely opens you to fraud risk, as do the products you sell. There seems to be an attraction to certain industry lines geared toward common, easy to offload products. Some well known ones are electronics, pharmacy products and adult products. This may be due to the large online selection with many smaller retailers new to the market and unaware of the risks. Have a think about whether the products you wish to sell are high fraud risk, how you will manage it and where you can sell to.
6. Warehousing
Going back to the subject of shoes, a major negative when stocking shoes is the number of colours and sizing available. For every model you may need to stock ten sizes in two colours. That's a total of 20 shoes just for one model and that's before you carry enough to cover demand for each model in the same size. Multiply that over all the different models and you might have an inventory of thousands which you need storage space for. Remember space costs money so you need to work that into your overheads.
Sometimes it's better to sell a product with less variation so you can cover a broader range of product types, e.g. kids toys.


7. Availability
What happens when your store sells out of your most popular product? How fast can you get it back in? Is it coming from overseas? These are questions you need to run through with your distributor, running out of stock means you make less sales. Ensure all products are available in high quantities and only take a couple of days to arrive at your door.
As you can see, the process of selecting the right product to sell online is a painstaking task and may need to be tested with a few times before getting it right. Once you have the right product, it's all up to the way it's marketed. Read my "marketing 101" article to help with that. Let the hunt begin!
Author: Brian Altona
Copyright 2010