The system has been changed.
If you go to Tool > Products feeds and you are not able to see anything on the list, it is because this has been changed.
You will need to generate a product feed to have one listed. When you click on the "New" button, you will need to select TXT or XML, then select the Data Feed on the list, then the Host Name.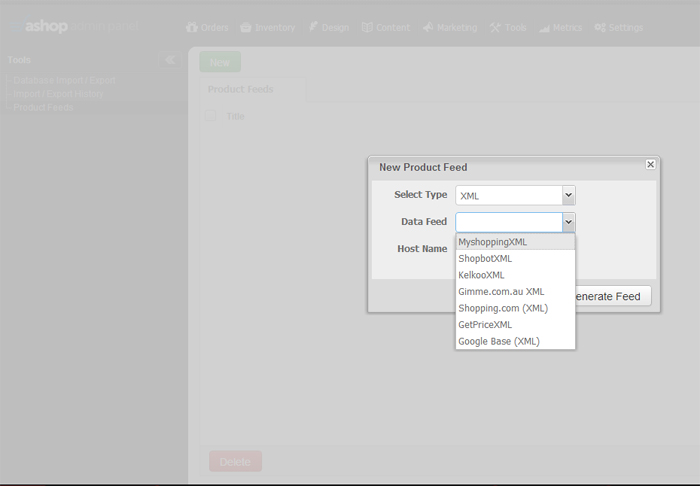 If your specified Data Feed is not on the list, please let a representative know and we will have that requested from the engineers.