These relate to one off service charges for design work or search engine optimisation (kick start package).

Our full range of services are listed, simply click on the service required and you will be lead through the purchasing process.

An email with your seleted service will be emailed to a representative who will contact you ASAP to get started.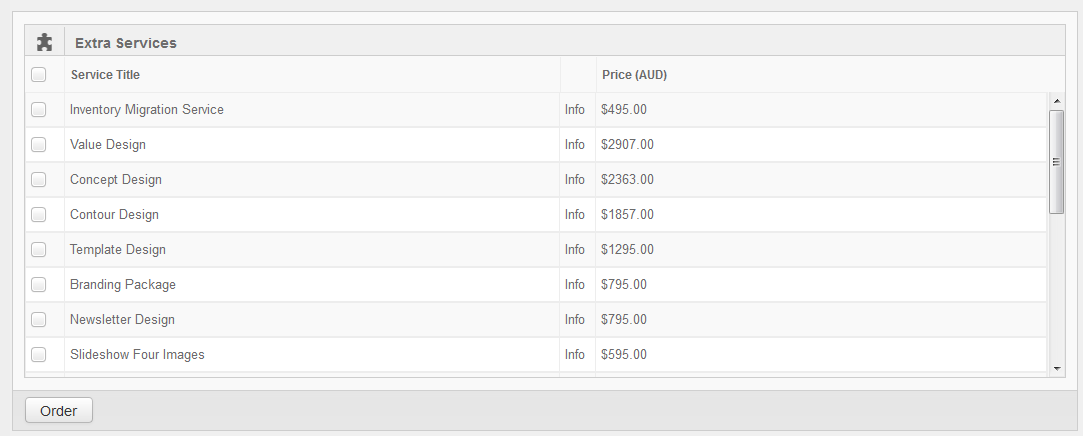 Extra Services